Julie Kolze Sorensen - Enameled Copper Artist
Biographical Statement:
Currently, Julie Kolze-Sorensen is a very talented enameled copper artist but as both a studio artist, and former art educator, Julie has been able to share a breadth of experience in a variety of mediums. Working in these mediums has provided her with an appreciation of their fine components, problem solving through broad applications – from basic two-dimensional processes, to complex three-dimensional structures. In teaching, she has incorporated these understandings in her instructional lessons.
Julie's formal training began at community college at Harper College, in Palatine, Illinois where she completed two baccalaureate programs. She also completed two master's degree programs at Northern Illinois University in DeKalb, Illinois. These mid-western locations have also informed much of her imagery.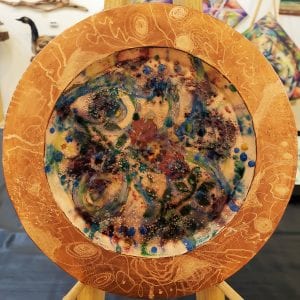 Ms. Sorensen has taught at every grade level from preschool to community college. Her longest teaching engagement was at middle school level, which is her favorite, for its energy and challenges.
Julie, the enameled copper artist, has been involved in the promotion of visual art in formal education and through engagement in the community through grant writing, scholarship committee work, volunteer teaching, show judging and 4-H art judging for decades.
 Julie has shown her studio work (such as her enameled copper art) in local , national and international exhibitions, and she received a purchase award from the IEA, Springfield, Illinois as well as an excellence in visual arts teaching from the Kennedy Center and the IAEA. Kishwaukee College in Malta, Illinois has one of her copper enameled pieces in its permanent collection – displayed in the library. Her work is also part of the permanent collections of the DeKalb Area Women's and Newman Centers of DeKalb and the Norris Cultural Arts Center of St. Charles, both in Illinois. Ms. Sorensen's work, in studio and in writing (mostly poetry) has been published. She has shared these experiences with her students to round out their understanding of art in the "real world".
 Julie lives with her artful husband in Sycamore, Illinois where she dreams, plans, creates and writes. Here's to many more enameled copper creations! 
Art by Julie available for purchase at the Dow Art Gallery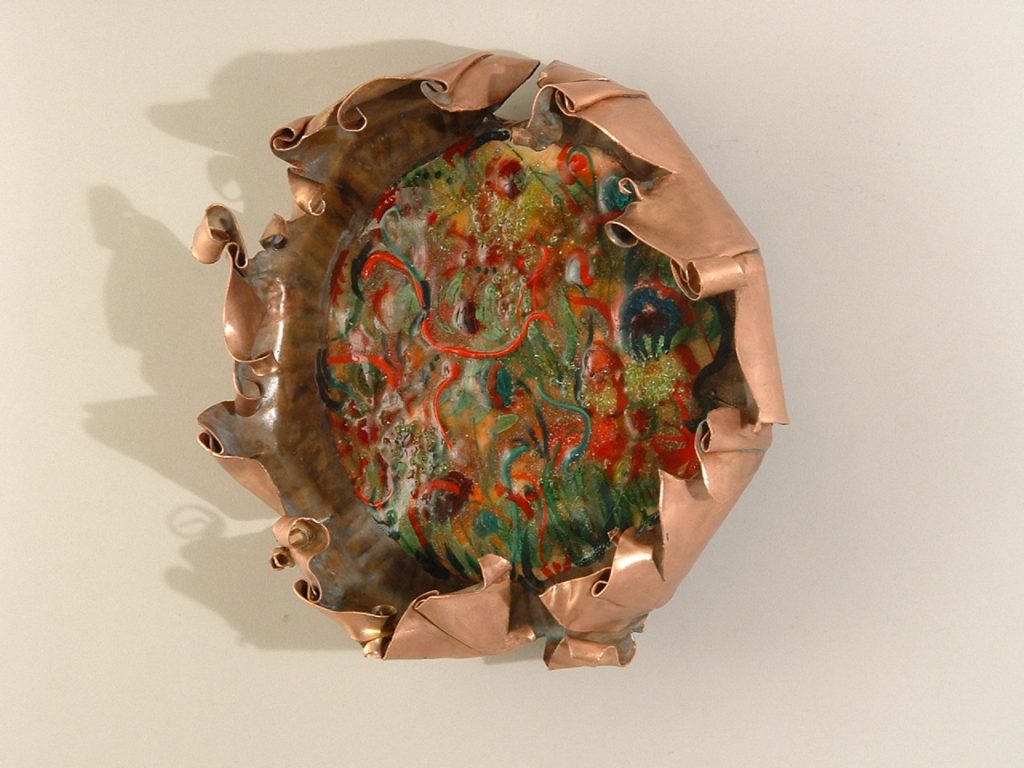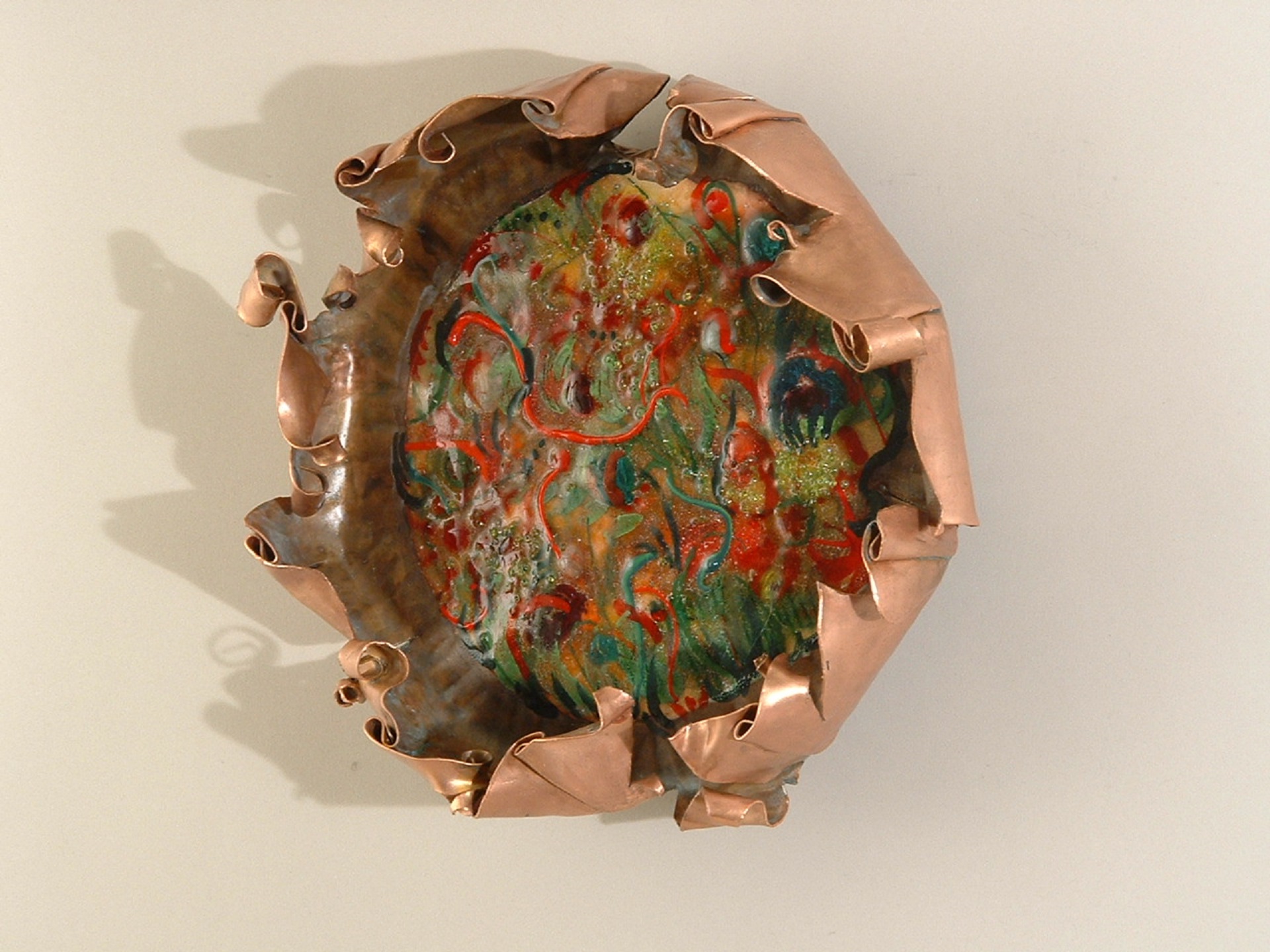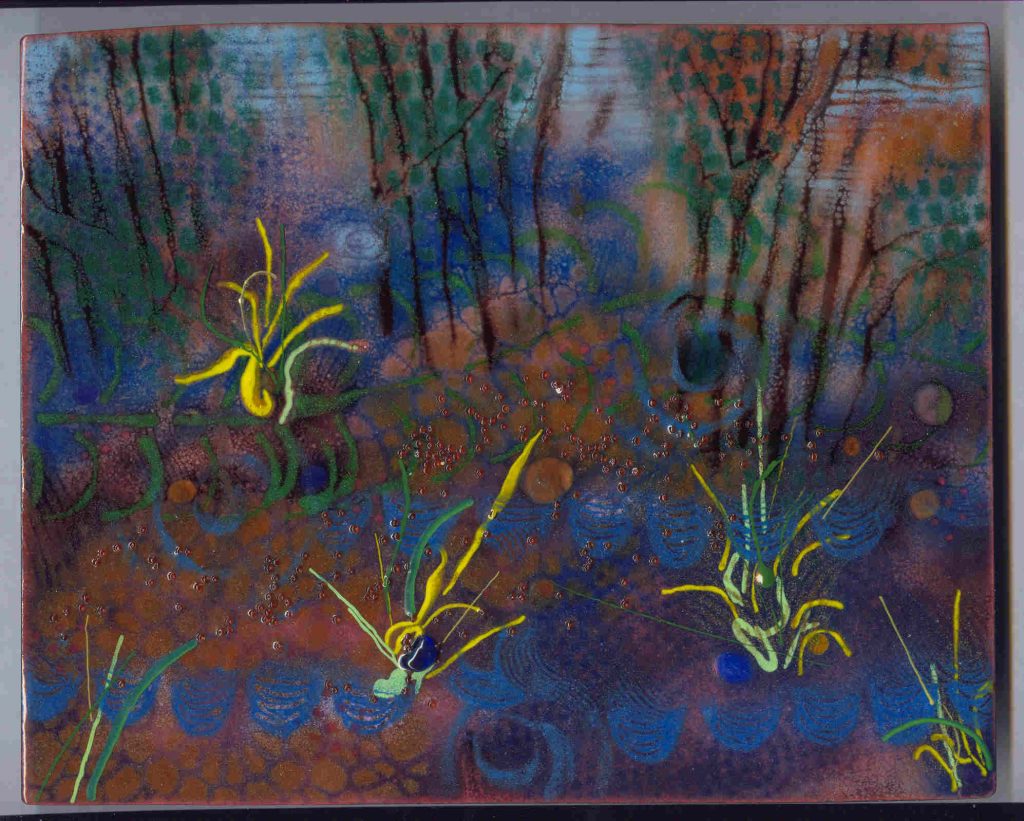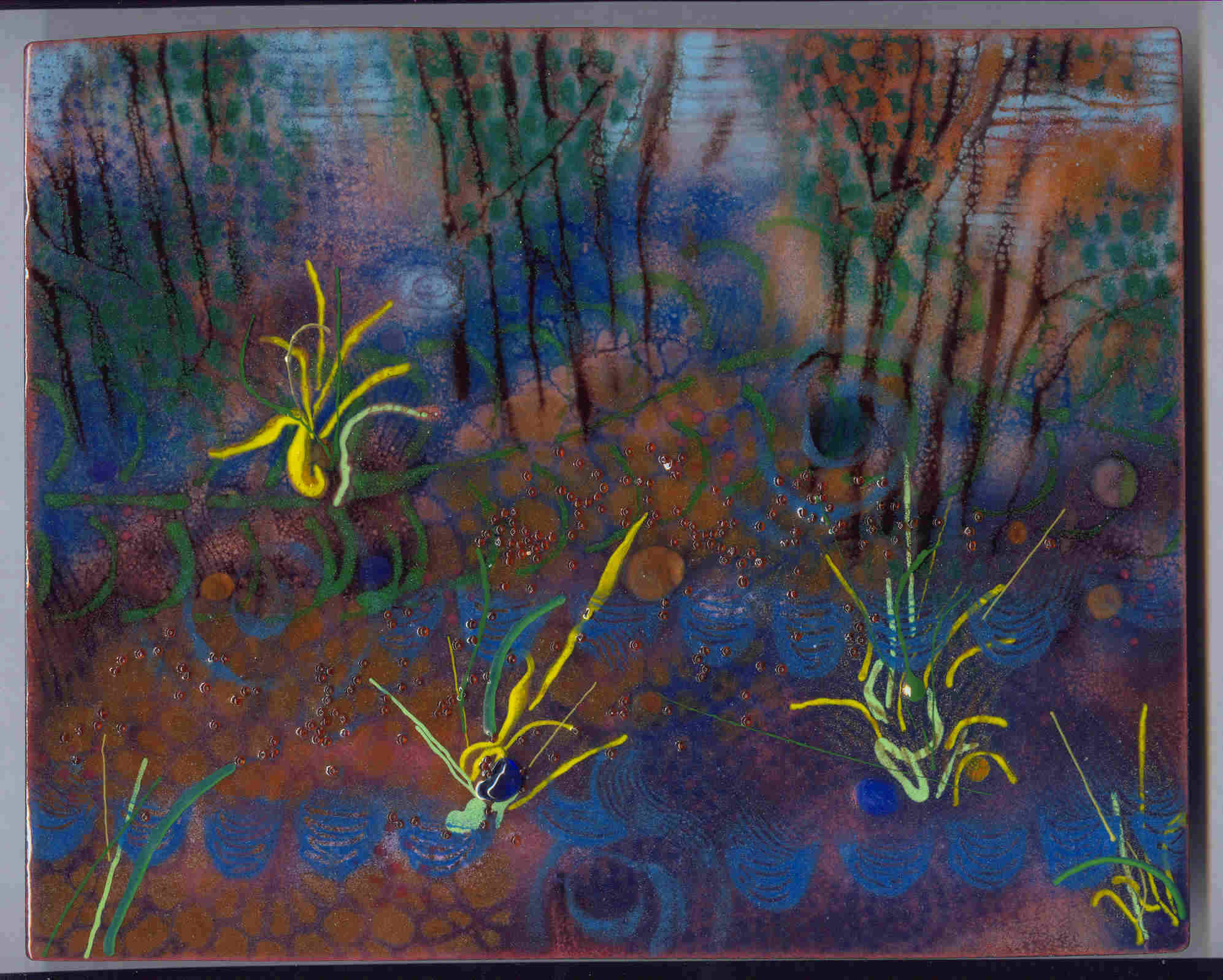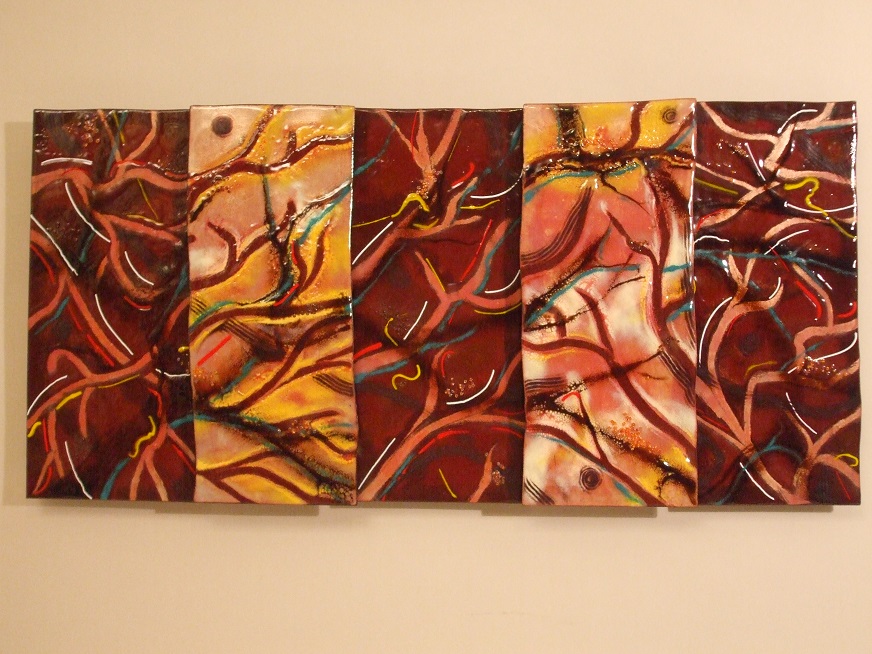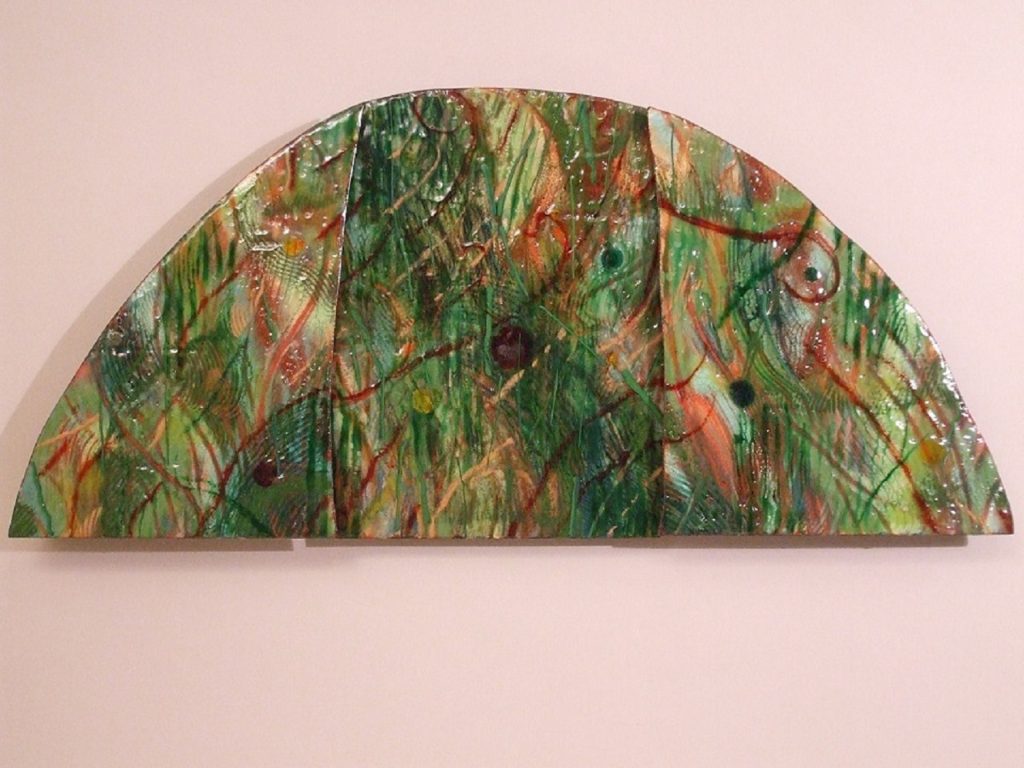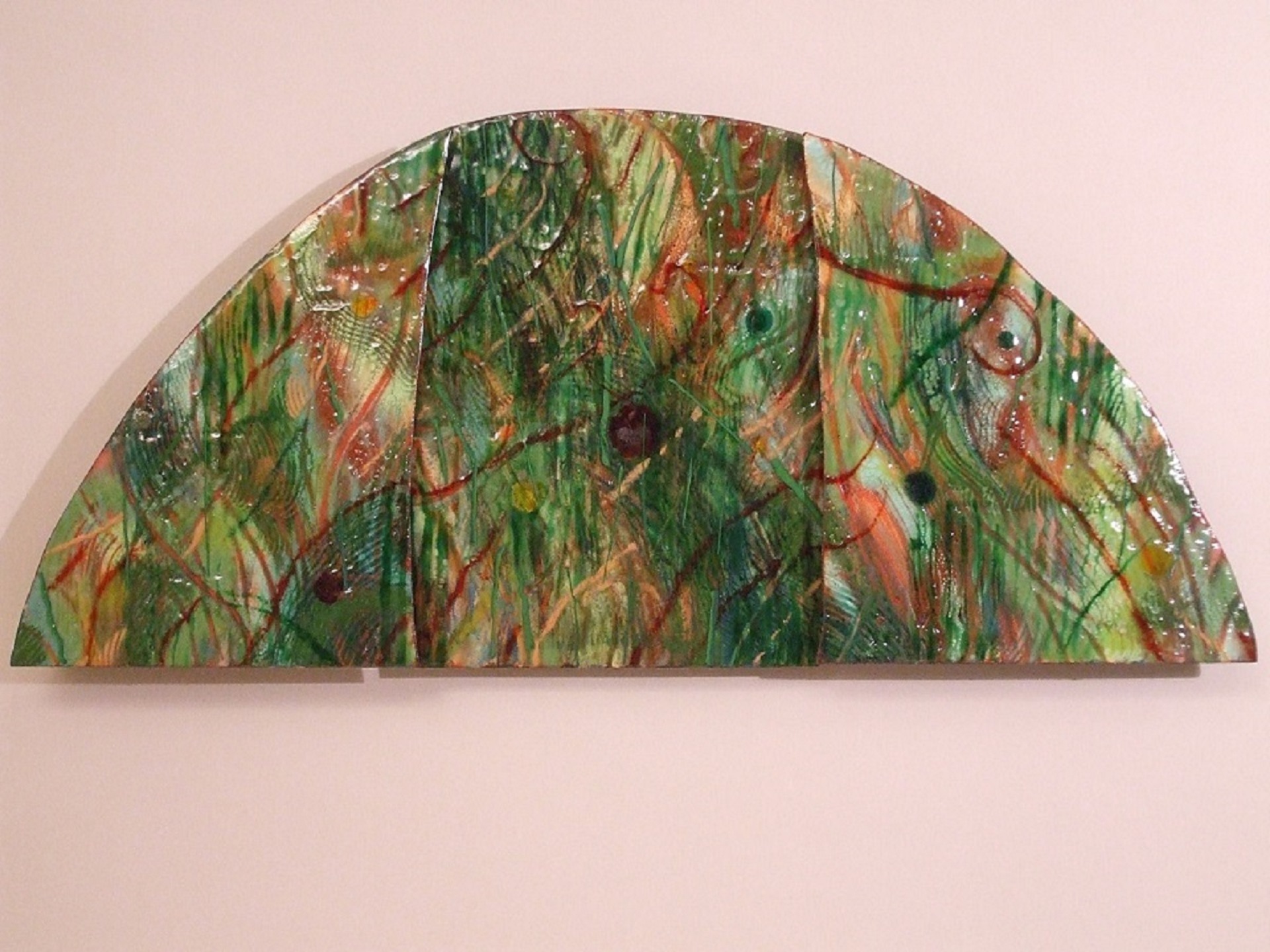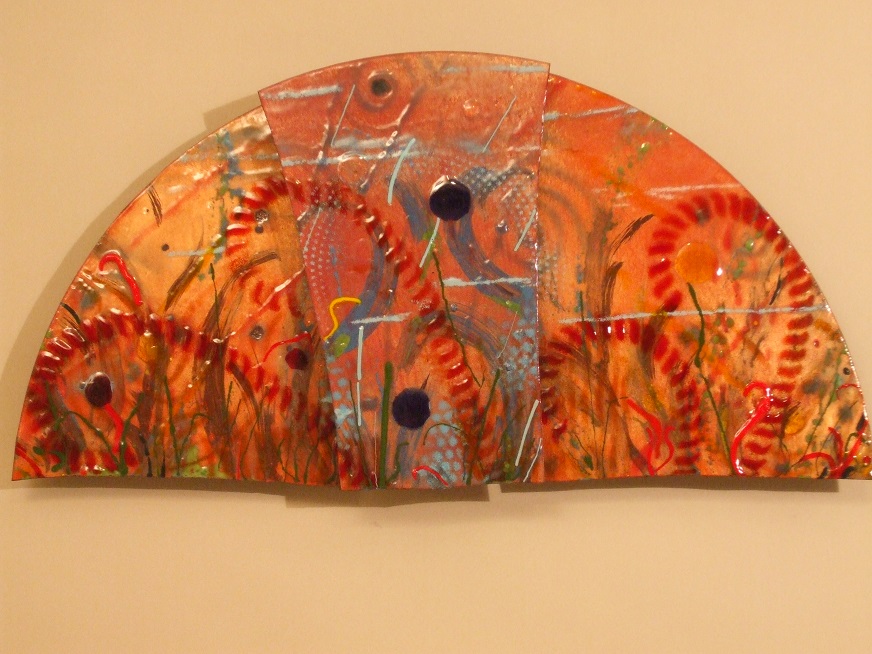 Artist's Statement for "Paints and Fronds":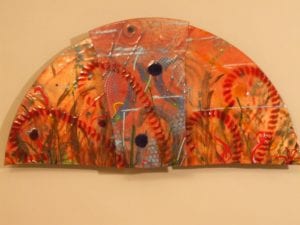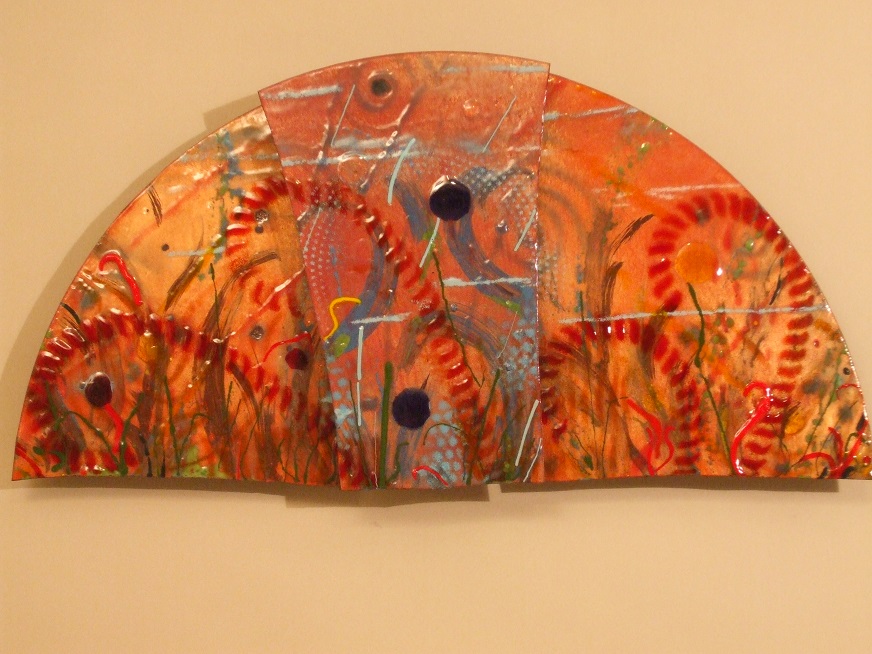 "Paints and Fronds" expresses the inseparable duality of what inspires and the inspired image.  The piece uses enamel paint, glass and metal in panels to provide the viewer with a sort of miniature landscape; frond-like shapes and other biomorphic shapes that have visual movement and relief depth.  The content shapes and colors have a reminiscence of the natural world, but speak as well to their application, clearly by the interpretive human expressive hand.
Artwork sold by Julie here at the Dow Art Gallery: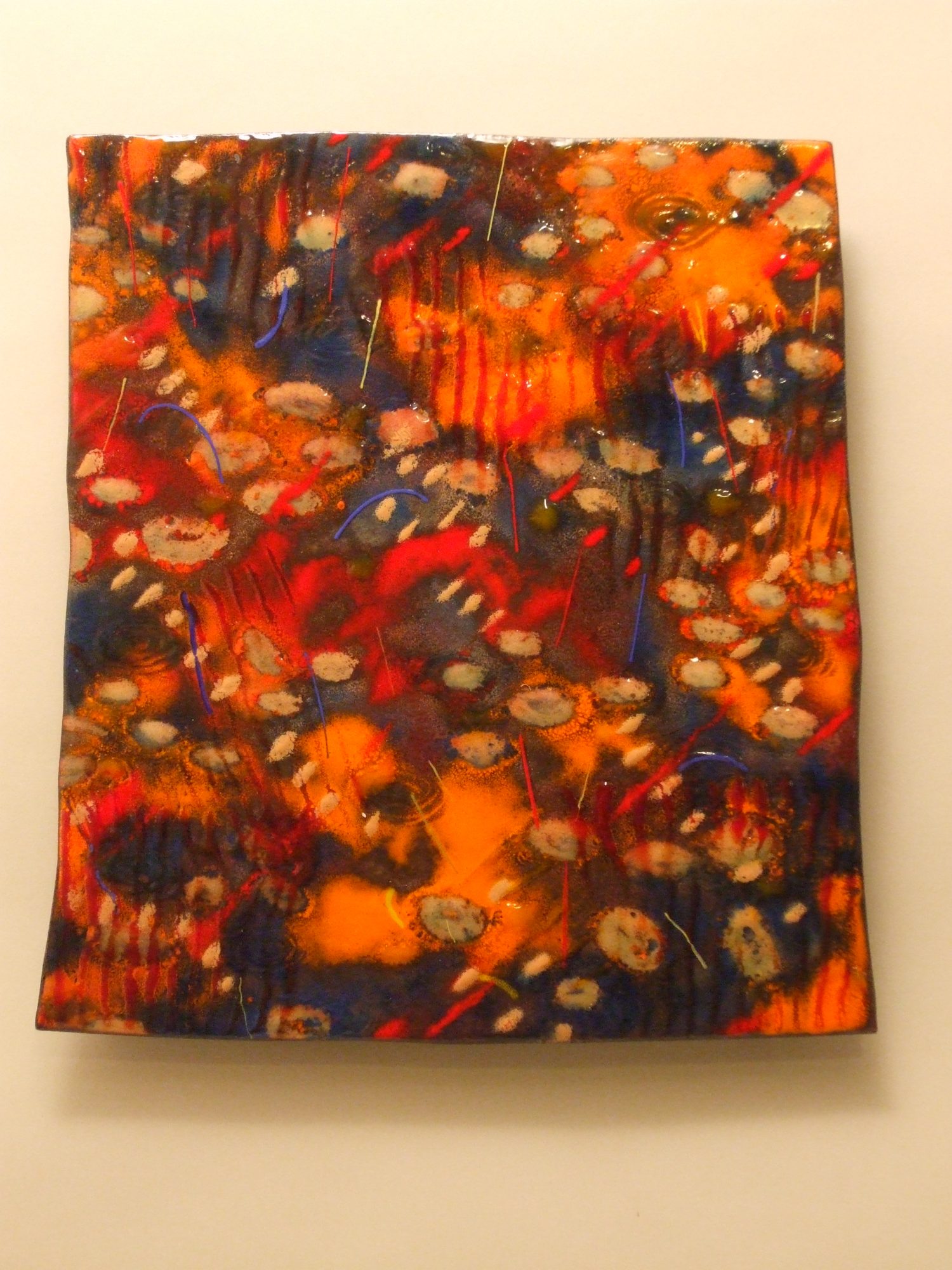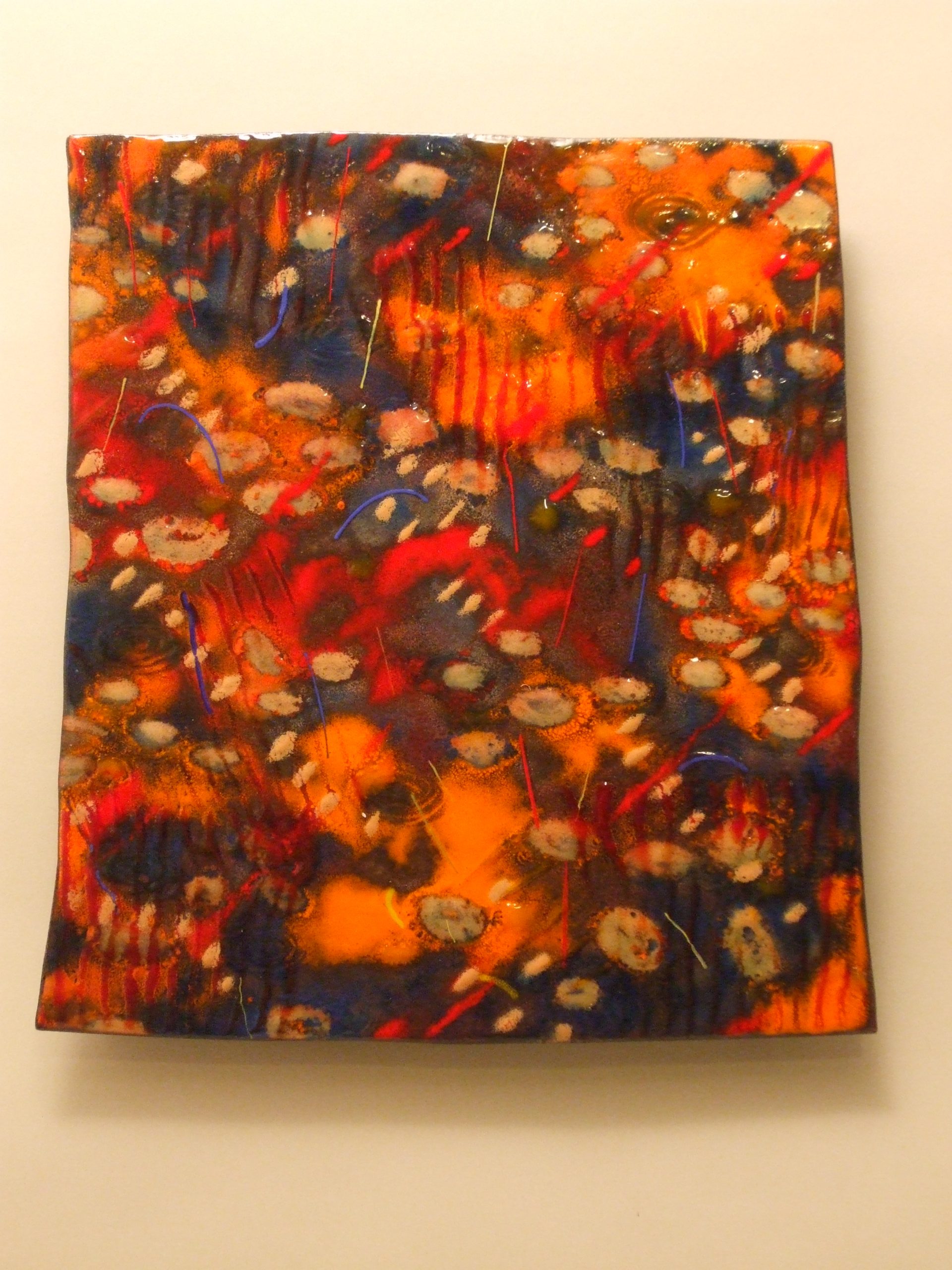 enameled copper enameled copper enameled copper enameled copper enameled copper enameled copper